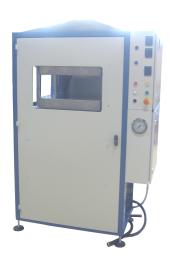 Specimen bonding press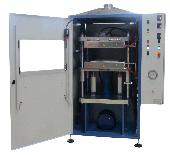 Press compression 10 T 550 x 550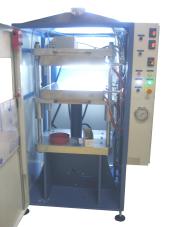 Specimen bonding press (inside view)
Press for composite specimen 
This press is dedicated to composite industry for aerospace.
It is used to bond heels on tensile specimens made in composite plastic (carbon fiber epoxy)
The accuracy of the adjustment of the parallelism, of the clamping force and of the temperature measurement are some of the major strengths of this machine.
Its programming and data acquisition system can store pressure and temperature parameters of each part in relation with the standard cycle.
Characteristics: 
- heating and cooling plates 600x600 mm 
- opening  200 mm
- clamping force   5 tons
- plates parallelism +/- 0,02 mm
- plates temperature 150°C + / -  1,5°C
Back